Dentachoice Plus Dental Savings Program
Dental
Utilizing The Aetna Dental Access® Network
As a member of the Dentachoice Plus savings program, you have access to a national network of over 262,000 available dental practice locations through one of the largest dental discount networks in America, the Aetna Dental Access® Network. Participating dental locations provide savings that range from 15-50%** per visit, on average, on dental services including cleanings, x-rays, fillings, root canals, crowns, bridges and orthodontia.
How To Use The Aetna Dental Access® Dental Program
Select a participating provider from the Dental Provider Lookup
Let the provider know that you are part of the Aetna Dental Access® network.
You will pay the participating Aetna Dental Access® network provider the discounted fees at the time of service.
There are no claim forms to submit for reimbursement.
Advantages of this discount program:
No waiting periods and no age restrictions
No pre-existing condition exclusions*
No benefit maximum
No paperwork hassles or claim forms to file
No referral required to see a specialist
Cosmetic dentistry included
Orthodontia always included
Can be use in addition to dental insurance or enhance existing dental insurance
Vision discounts included
* Except work already in progress
Additional Savings Are Included
With a Dentachoice Plus membership, you will have access (at no extra charge), to additional discounts on vision care, prescriptions, diabetic supplies, hearing, lifestyle savings, and CBD Products.
Vision Care Savings
Our discount vision program provides you average discounts of 10-50% per visit* at over 12,000 optical centers, whether they are major chains or independent eye care centers. Discounts can be received on eyeglasses (frames and lenses), prescription sunglasses, contact lenses and corrective surgery.
Rx Savings
Walk-in pharmacy discount: Receive an average savings of 15% on brand-name and 55% on generic medications.

Mail-order discount: Save up to 80% on brand-name prescription medications through mail-order pharmacies.
Pet Discount Prescription Drug Card
Savings on the brands you know and trust, for pet medications, pet supplements, pet care products and more! Over 50% of all pet scripts are human medications in different dosages and can be filled at local pharmacies; just ask your vet for a written prescription. For all pet-only medications, supplements, and more, use our online mail-order program.
Diabetic Supplies Savings
Access discounts on diabetes supplies at 20-85% off retail prices. Receive brand name glucose test strips, glucose monitors, lancets and devices as well as blood pressure monitors, urinalysis test strips, and much more.
Hearing Savings
Receive customized care and, if needed, purchase brand-name hearing aids at savings of 20% to 50% off of:
Hearing aids, batteries & supplies
Hearing aid cleaning & care
Hearing aid-compatible phones
Assistive listening & alerting devices
Lifestyles
Through the various categories of our Lifestyle Savings Program, members and their families can save hundreds and possibly thousands of dollars.
Get special member savings and offers on the following items: Health Savings, Entertainment, Travel Savings, Shopping Savings, Vehicle Savings, and more!
Hotel savings: Save up to 70% on over 400,000 hotels and resorts worldwide with Members-Only unpublished hotel rates and discounts.
ID Resolution: Experienced fraud resolution specialists can resolve financial identity theft, criminal identity theft, and medical identity theft. Members who are victimized by identity fraud will interact with one fraud specialist who knows the details of the case and who manages the case from beginning through final resolution.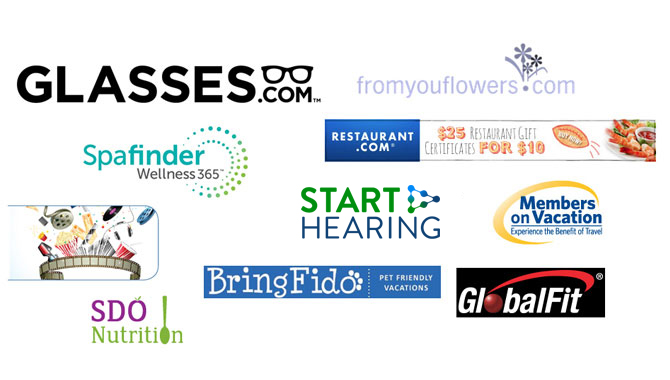 CBD Products
Discover the benefits of adding CBD to your daily health routine
What is CBD?
CBD stands for cannabidiol, a compound found naturally in hemp plants. More interesting than that is how CBD may support a sense of peace and balance in human beings. Don't worry, it's non-intoxicating, so you can add CBD to your everyday routine without an altered state of mind. CBD Afford chooses vendors whose CBD products offer consumers a way to to a healthier, happier future through natural, plant-based relief. We know CBD is a big topic, and that all the information out there can get overwhelming. That's why we want to serve as a resource for you as you learn more about how to support your own health. Why we're different:
Compliance with Farm Bill Act 2018
Highest quality pharmacist formulated full-spectrum CBD products
Purity and potency of ingredients
Multi-stage third -party lab potency of ingredients
QR codes linked to lab results on every package