Telehealth Program
Access to Care When You Need It Most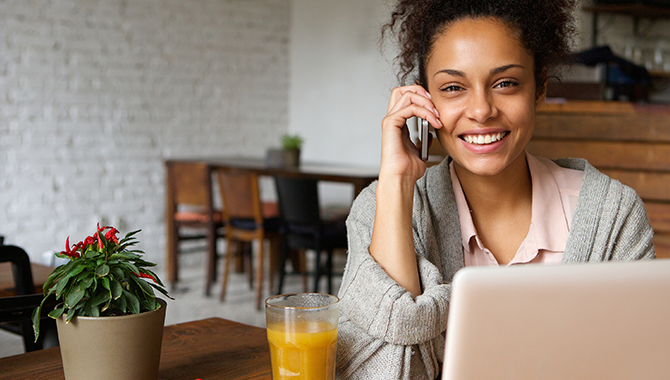 NBBI Telehealth does not replace your primary care physician. Our goal is to provide you with convenient, affordable healthcare, when you need it most. NBBI Telehealth now provides you with a complete program including:
Telemedicine
Behavior Health
Healthcare Advocacy
Rx Discount Savings
Expert Medical Advice - Message a Specialist
Diabetic Supplies
CBD Products
Doctors can be hard to reach, illnesses can occur in the middle of the night, and sometimes you just have a question. In all of those circumstances, NBBI Telehealth is a convenient and affordable solution. As a member you now receive access to a national network of U.S. board-certified doctors who are available 24/7/365 to treat many of your medical issues.
When To Use
NBBI Telehealth does not replace your primary care physician. Our goal is to provide you with convenient, affordable healthcare, when you need it most.
When you or your child need care now
If you need a second opinion on lab results
If you have a health related questions and Just need professional guidance
On vacation, on a business trip, or away from home
If you're considering the ER or urgent care center for a non-emergency issue
For short-term prescription refills
Common Conditions:
Cold & Flu Symptoms
Sinus Problems
Ear infection
Allergies
Urinary Tract Infection
Nausea
Pink eye
Stomach viruses
Infections
Rashes
Sore Throat
Acne
The Behavioral Health program includes unlimited, convenient, confidential 30-minute behavioral health counseling at no cost for members! All counseling is conducted from the privacy of your home, dorm room, or other location with the same highly trained, caring counselor each time. Most people experience significant mental health challenges or personal or family issues at some point in their lives.
Overview
Counseling provides confidential, unlimited telephonic consultation, counseling and referral services for members including:
24/7 availability to Master's Level Counselors
No co-pay or fee to the member
Immediate crisis support
Comprehensive problem assessment and resolution
Supportive counseling and subsequent sessions
Education
100 percent follow up with original counselor
Custom referral (if needed) to medical, behavioral health plans or local community resources
Behavioral Health Services can help with:
Stress and Anxiety, Depression, Relationship Issues, Loss of a Loved One, Workplace Issues, Parenting Issues, Financial Stress
Facts and Figures:
In any given year, 25 percent of the population experiences some type of diagnosable mental health condition (National Institute of Mental Health).
38 percent of high school seniors have used an illicit drug in the past year (NIDA).
Suicide is the 4th leading cause of death among 18-65 year olds (NIMH).
75 percent of the general population experiences at least "some stress" every two weeks (National Health Interview Survey).
Stress in society is so prevalent that the U.S. Public Health Service has made reducing stress one of its major health promotion goals.
Over 60 percent of visits to primary care physicians are for stress related symptoms.
NBBI Telehealth is your partner, building healthcare solutions centered around each unique individual's needs. Healthcare Advocacy is a personalized service that helps you navigate the complexities of the healthcare system.Receive professional support from dedicated Subject Matter Experts via concierge-level services:
PLAN BASICS: Explanation & Understanding of Benefits
General Plan Questions
Assistance with Copayments
Deductible & Out-of-Pocket Costs Clarify Covered Services
Understanding Pharmacy
Benefits & Formularies
FINDING CARE: Transparency & Access
Finding In-Network Providers, Treatments & Facilities
Get Second Opinions & Alternative Care Options
Schedule Appointments & Transfer Medical Records
Compare Cost & Quality
PROBLEM SOLVING: Hands-On Support & Solutions
Claims Explanation & Support
Medical Bill Reviews & Audits
Fee & Payment Negotiation
Appeals & Approvals
Understanding Pharmacy Benefits & Formularies
PERSONAL CARE: Individual Solutions
Rx Medication Review
Cost Savings Options
Case Management Support
One-to-One Preventative
Care Planning
Walk-in pharmacy discount: Receive an average savings of 15% on brand-name and 55% on generic medications.
Mail-order discount: Save up to 80% on brand-name prescription medications through mail-order pharmacies. Save up to 45% on insulin medications.
Members have unlimited email access to board certified physicians, psychologists, ophthalmologists, pharmacists, dentists, dietitians and fitness experts who provide personal answers to all health-related questions. Individuals now have the ability to easily get their questions answered and receive the confidential support they need to effectively execute critical health decisions, avoid unnecessary office visits, save time and money.
Total Diabetes Supply provides discounts on diabetes supplies at 20-85% off retail prices. Receive brand name glucose test strips, glucose monitors, lancets and devices as well as blood pressure monitors, urinalysis test strips, and much more.
Discover the benefits of adding CBD to your daily health routine
What is CBD?
CBD stands for cannabidiol, a compound found naturally in hemp plants. More interesting than that is how CBD may support a sense of peace and balance in human beings. Don't worry, it's non-intoxicating, so you can add CBD to your everyday routine without an altered state of mind. CBD Afford chooses vendors whose CBD products offer consumers a way to to a healthier, happier future through natural, plant-based relief. We know CBD is a big topic, and that all the information out there can get overwhelming. That's why we want to serve as a resource for you as you learn more about how to support your own health.
Why we're different:
Compliance with Farm Bill Act 2018
Highest quality pharmacist formulated full-spectrum CBD products
Purity and potency of ingredients
Multi-stage third -party lab potency of ingredients
QR codes linked to lab results on every package